ABOUT US Spider diggers service
Company specialised in mountain Works, with spider excavators.
Current needs lead us to work at greater heights, and our machinery allows us to carry out earthworks, breakwaters, drilling, difficult access works, our scope of action is throughout the Andorran geography, all year round.
Our abjective
To offer solutions for difficult access and highly complex worksites, with equipment adapted to the most extreme conditions.
Our equipment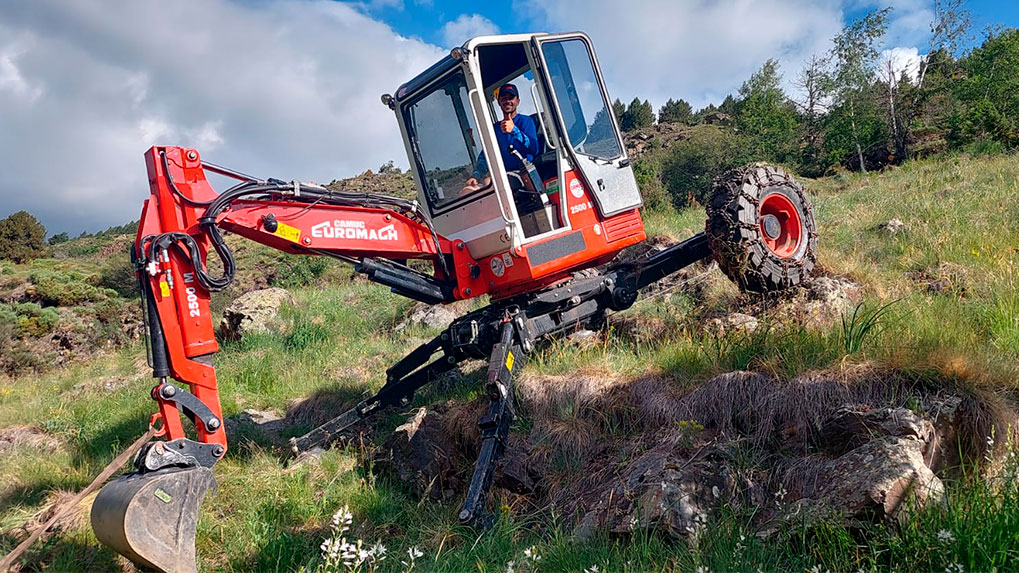 M 250 EUROMCH 2,6 T excavator spider
Transported by helicopter, in 5 parts
Equipment:
Earthmoving buckets (various sizes)
Hydraulic breaker, AJ Model 200M
Hydraulic drill MANTIS 450 kg
Oscillating power thill
Winch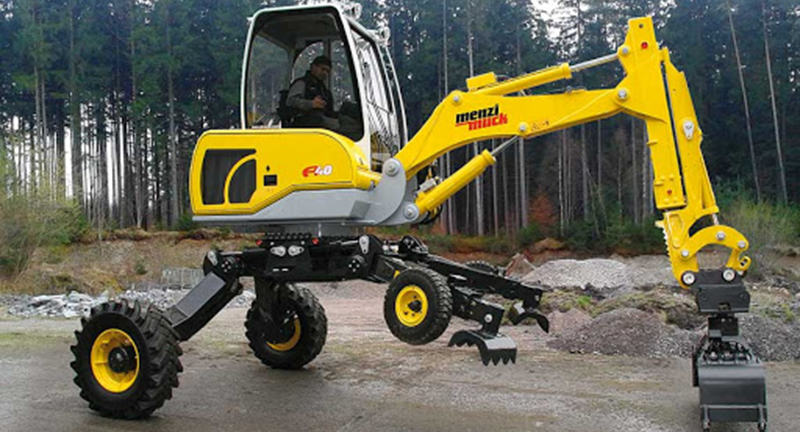 Menzi Muck A20 1,6 T mini-spider excavator
Transport by helicopter, in 3 parts
Equipment:
Earthmoving buckets (various sizes)
Hydraulic breaker AJ Model 200M
Power thill oscillating
winch
Our services
We work on all types of terrain, where the agility of our spider excavators is essential:
Construction and re-profiling of ski slopes.
Excavation and reinforcement of structures for ski lift foundations.
Excavation and reinforcement of structures for electricity pylons
Construction of mountain roads (mountain forest trails, etc.)
Excavation after a landslide
Excavation of chalets in high mountain or inaccessible places (foundations, etc.)
Ramps and drainage
Network works such as: excavations for laying water or electricity pipes, cleaning of hydraulic gates.
Mountain works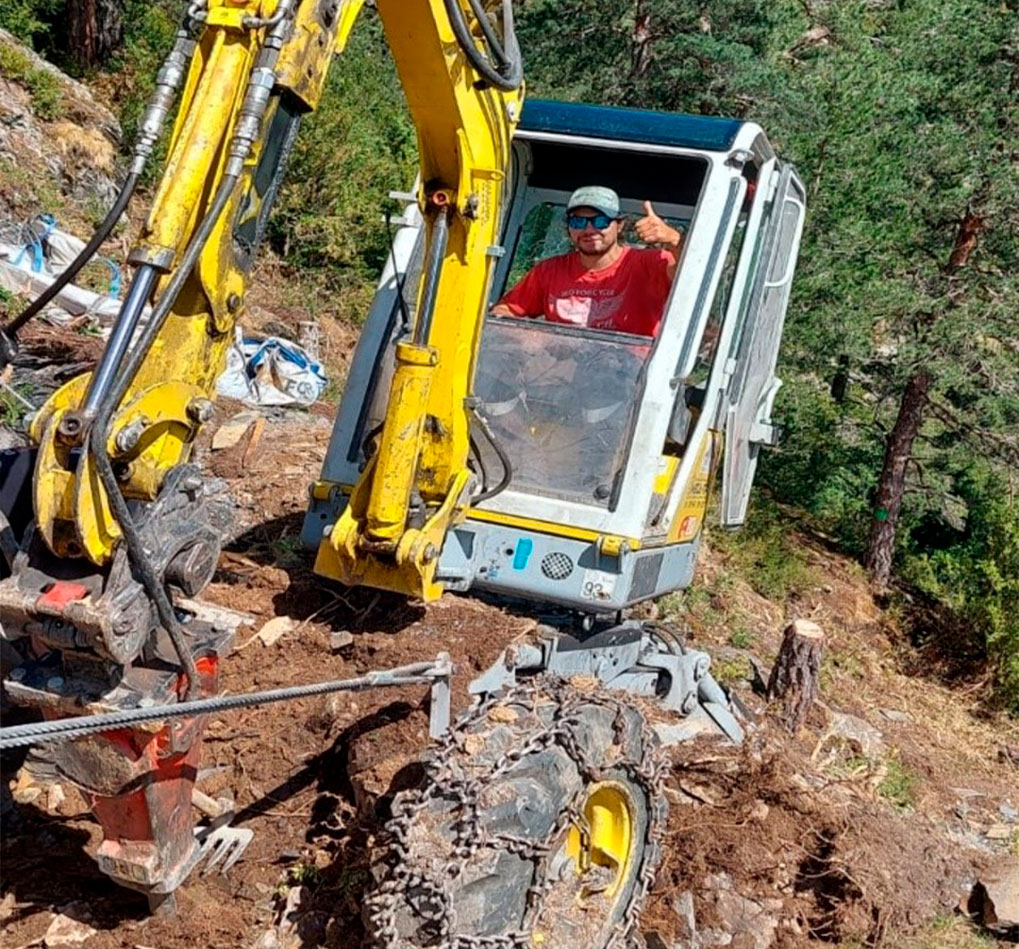 Working in the mountains requires special machinery. Conventional equipment cannot usually be used due to the difficult access conditions.
In addition, the steepness of the terrain does not allow working in optimal safety conditions. Therefore, special equipment is required for this work. The only machine that can be used for mountain work is the "spider excavator". Unlike tracked machines, which require the creation of access tracks, the "spider excavator" (whose wheels are chained together) can move without difficulty on all types of terrain, even when the weather is very difficult!
Drilling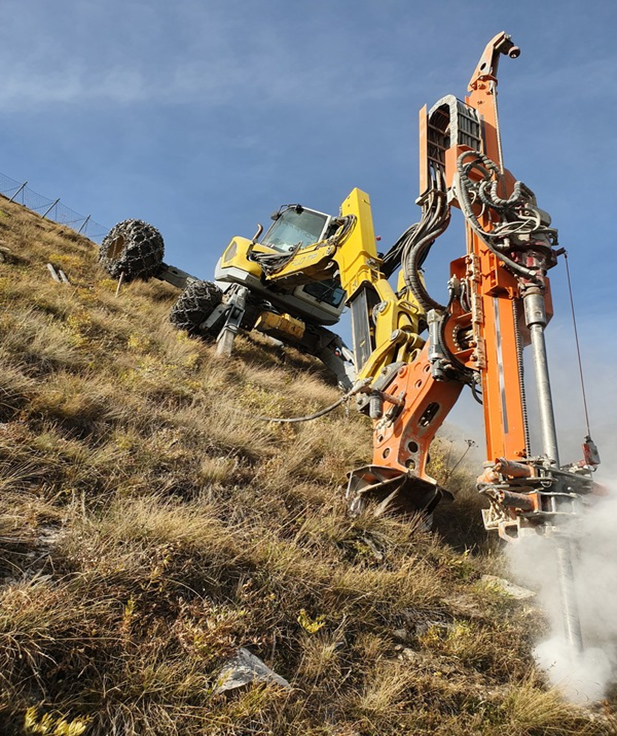 Drilling rigs, for the EUROMACH 2500 M 2,6 T
Ripamonti SPEEDY DRIL 180 drill column
MANTIS CX 250 drill column
Hammer in head, or at the bottom of the hole
Pneumatic rotation motor
Hydraulic rotation motor
ODEX intubation system
Working diameters from Ø65 mm to Ø150mm.