WORKING TYPOLOGIESLANDSLIDES
Installation of barriers to prevent the fall of blocks of rock
DYNAMICS BARRIERS
They are lightweight structures, located in difficult access areas, capable of stopping large landslides. They absorb the force of impact they receive, deform with the impact and cushion the fall.
We study the most appropriate place to install them, according to the possible trajectories of loose material. In addition, taking into account the impact that it will have to withstand, its dimensions are calculated to achieve optimum resistance.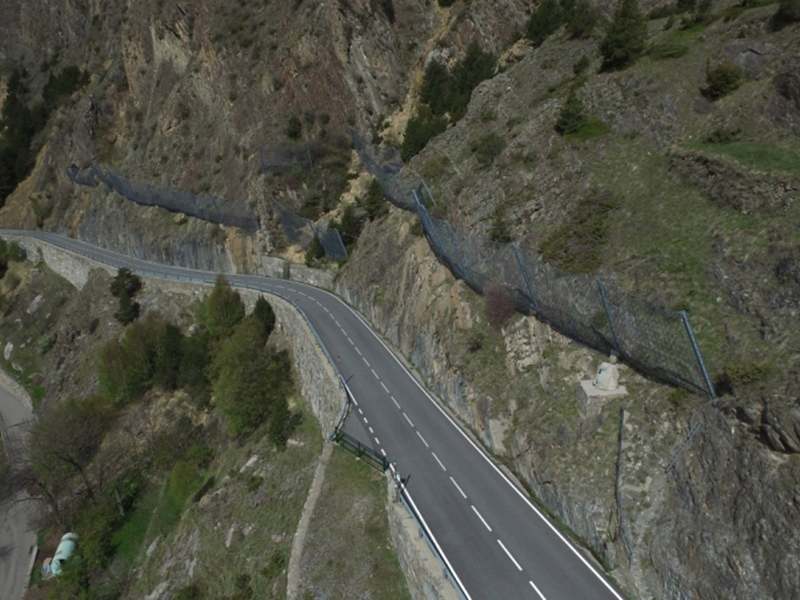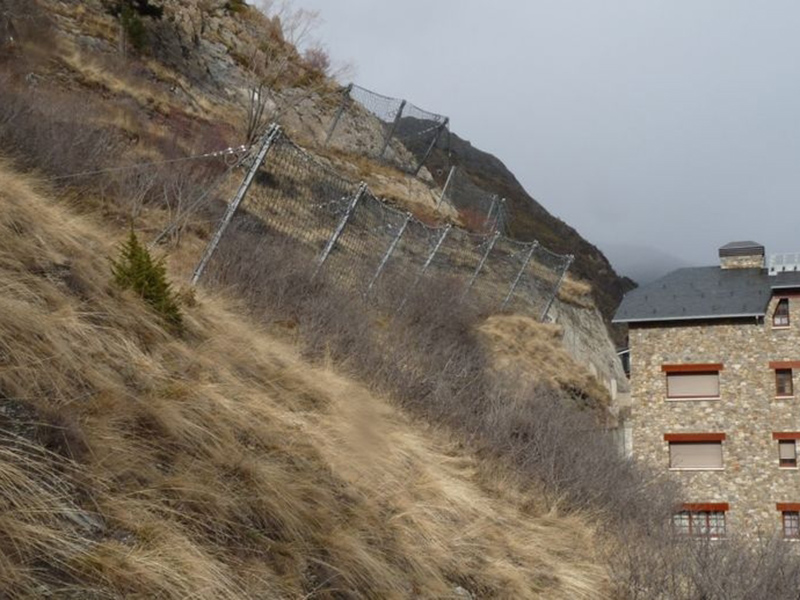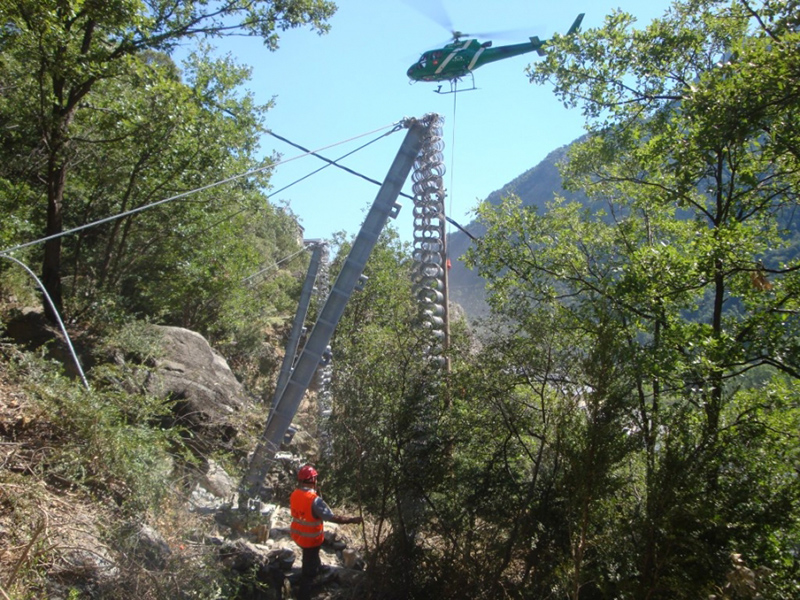 FIX OR STATIC BARRIERS
They are suitable to repel impact of rocks and smaller materials. This system is installed in places where energy of possible landslides is limited.
They are composed of a steel structure, cable and triple torsion mesh.